Both the embedded rail shoulder and the welded rail shoulder are used to fix the rail by working with E rail clips.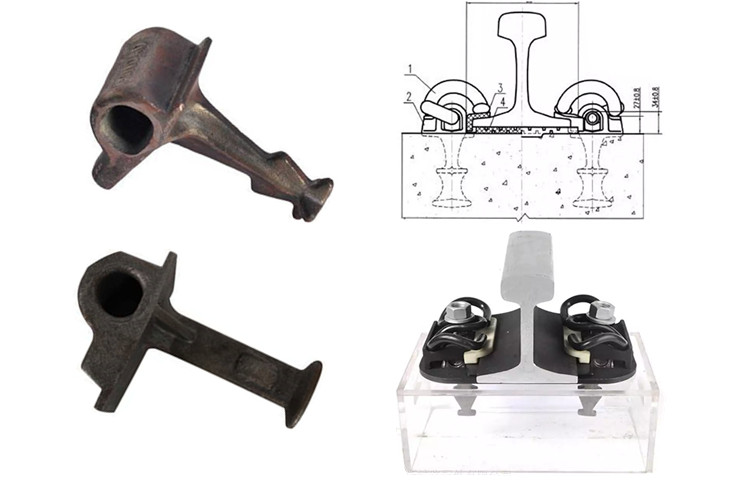 In some places, standard railway sleepers cannot be used. The rails in these places cannot use the standard rai tie plate. At this time, the welded shoulder can be flexibly welded to the non-standard rai tie plate.
In addition, the shoulder can also be used for Pandrol rail fastening systems ranging from 30lbs to 113lbs.