Digital track gauge include:
1. Aluminum alloy ruler body 2. OLED display 3. Displacement sensor 4. Superelevation module 5. Insulating sleeve at both ends 6. Stainless steel measuring heads 7. Easy operation handle with spring

The digital track gauge is our company's own product. We can adjust this measuring device according to customer requirements.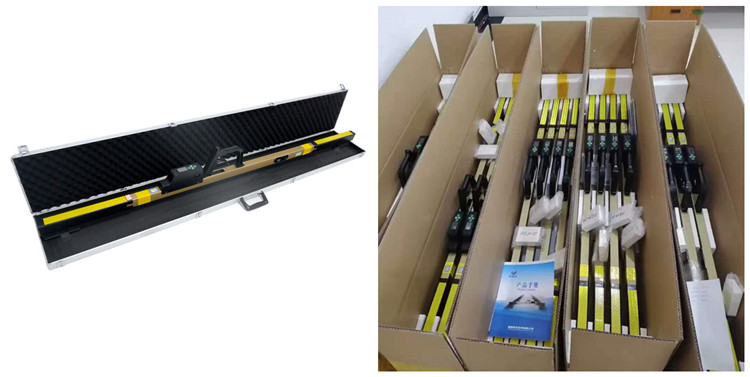 Digital track gauge is a professional railway measuring equipment, which is very professional. We have core technology. We are more professional in the fine adjustment of measuring equipment.