As a kind of railway parts, cassette railway anchors play a very important role in railway turnouts. But it is precisely because there are many types of railway parts, so not all railway parts are known to everyone. In view of this situation, and in order to let everyone know more about all kinds of railway parts, our company will briefly explain some basic information about the cassette railway anchor.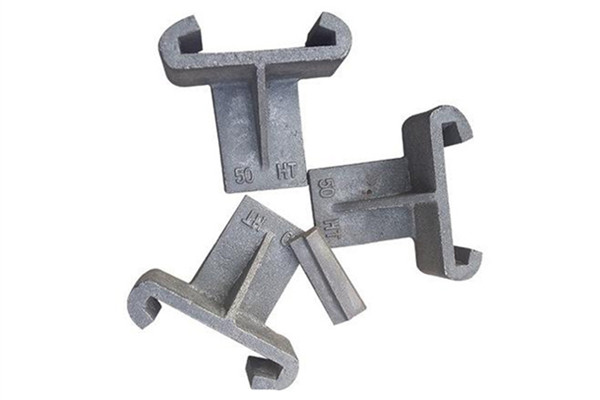 When assembling the cassette rail anchor, first determine the direction to prevent the steel rail from crawling, and place the wooden bearing plate, and clamp the main and auxiliary bodies of the cassette rail anchor on the bottom edge of the railway rail to make the cassette rail anchor secure The action surface is the same as the crawling direction of the railway track, and then the coupling bolt is inserted along one end of the main body of the cassette rail anchor, flat washer and spring ring are added, and the nut is screwed so that the action surface of the cassette rail anchor is in close contact with the wooden bearing plate. Tighten the bolts with a torque of 150Nm. Tighten the connecting bolts after 2 to 3 weeks of use. It should be noted that it is strictly forbidden to hit the installed cassette rail an chor with a heavy hammer to prevent damage to the rail anchor under high stress.
Compared with the pin-through rail anchor, the cassette rail anchor has a reasonable design, simple structure, easy installation and maintenance, and long service life. It is at least twice that of the pin anchor; it has good anti-climbing performance and advanced technology. The anti-climbing is reliable, does not loosen, does not fall off, the effect is lasting, the anti-climbing resistance is large, and the anti-climbing effect is good; the use cost is low. The cost of the new rail anchor is basically the same as that of the pin-through rail anchor, but the number of configurations for each group should be reduced by more than 50%. Therefore, the maintenance period is long, which greatly reduces the maintenance cost of the railway.