Since 2007, Kingrail Parts is equipped with a new high -tech rolling machine. According to our current combination of about 150.000 pieces/year, its maximum rolling capabilities. We can cover all types of wheels with a maximum outer diameter of 1.25 mm.
All railway wheels produced by Kingrail Parts are produced in steel from China's largest production line. The facility allows Kingrail Parts to produce very high -quality railway wheels and continuously develop and improve according to the results of metallurgical research and development. In addition, the steel type is tailored according to the customer's requirements and the local specific conditions during the operation.
Kingrail Parts focuses on designing, production and assembly of all types of railway passenger and freight car wheels, such as ø 300 to ø 1500 overall, tyre type, resilient and low noise wheels.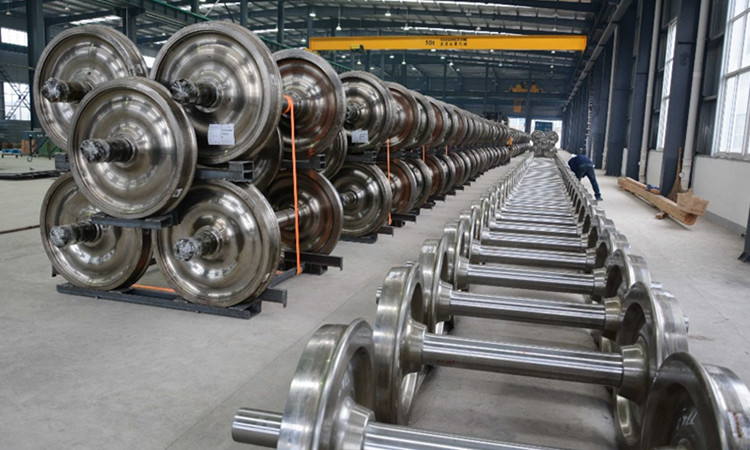 Production Process
Ingot -cold -cut -steel ingot heating furnace -9000 tons of pressure machine -wheel rolling machine -5000 tons pressure machine -thermal treatment furnace -heat treatment groove -sandblasting -processing -inspection -transportation -transportation -transportation -transportation -transportation -transportation
Get in touch
You are welcome to contact us to get more information.