Kingrail Parts produces forging and rolling railway wheels that meet international standards for all categories. In particular, the company is in a leading position in developing products for higher axle loads. Kingrail Parts has developed new materials and designs for specific applications, such as high hardness and wear -resistant wheels. These wheels provide improved performance in heavy load, freight, passenger and locomotive applications.
Product quality
Certification:
Based on ISO 9001 and Risas certifications, Kingrail Parts has obtained the qualifications for independent manufacturing and supply of Kingrail Parts series, and it is also a forged rail wheel manufacturer approved by AAR. The product quality is supported by internal chemistry, machinery and non -destructive testing laboratories.
Standard:
You can create forging and rolled rail wheels in accordance with all recognized international standards. Customized materials solutions that meet customer requirements can also be provided.
Professional materials:
Kingrail Parts has internal steelmaking and experienced technical personnel, and has developed many special materials for specific applications. More than 20 years ago, Kingrail Parts cooperated with heavy duty railway operators to develop the first micro -alloy wheels. These materials are still in the leading position of the industry in terms of wear and defective communication performance. The Kingrail Parts series micro -alloy wheels have been proven in locomotive, passenger and freight operations, and many international operations.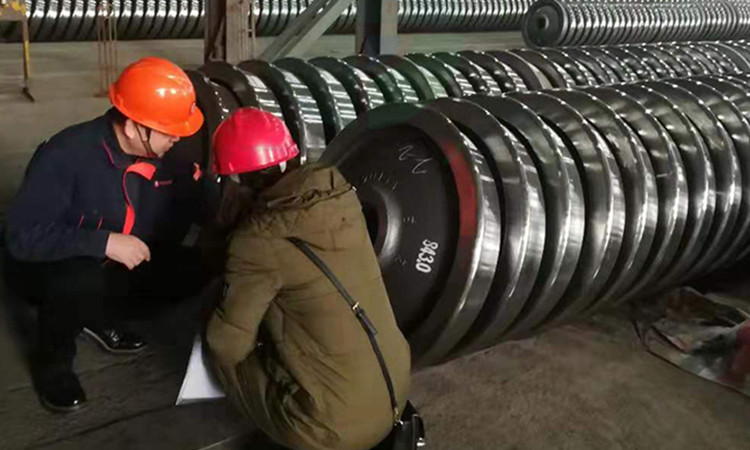 Size:
The diameter of the produced railway wheel ranges from 650 mm to 1250 mm. We can produce any shape of wheel boards and tyres for all freight, locomotive and passenger transportation.
Research and development:
Kingrail Parts uses experienced personnel and advanced internal laboratories to develop material solutions to improve the performance of wheels in specific applications. Our R & D team is committed to continuously improving wheel performance.
Supply guarantee
Global supply network:
Kingrail Parts is capable of supplying you directly to you anywhere in the world. We have a long export capability and the history of using a wide range of logistics support teams to maximize the efficiency of global supply chain. Products can be supplied to any destination and will be packaged to prevent damage during transportation.
Batch size:
Due to the uniqueness of the Kingrail Parts rail wheel manufacturing factory, we provide complete flexibility in the number of product supply. From our factory, it can provide any number from a single project to thousands of delivery. We are willing to discuss your specific requirements or modify our delivery methods to meet your needs.
Our product
*Rail wheel
*Heavy -duty wheel
*Passenger car wheel
*Special material wheel
Contact us
Contact us to get free offer