The 22kg rail is mainly used for the ground rail of factories and mining tunnels.
We are a professional 22kg rail manufacturer from China. We can provide a high -quality and low unit price of 22kg rails. We can also provide related fasteners. Such as: weld able rail clamps, rubber pads, etc.
Specification:
Material: Q235/55Q
Weight: 22.3kg/m
Length: 6-12M
Standard: GB11264-89
MECHANICAL PROPERTIES

TENSILE STRENGTH N/mm2:

637 min.

MOMENT OF INERTIA:

339 cm4

STANDARD LENGTH:

12.19m

ELONGATION (%):

10 min

SECTION MODULUS:

69.6 cm3

CALCULATED MASS:

22.3 kg/m
Drawing: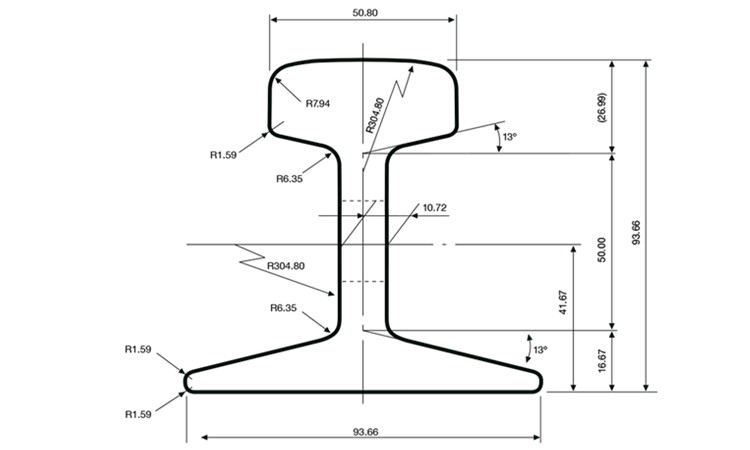 Contact us
Please contact us for more information and quotations.